It's no doubt YouTube is the best video hosting website, it's like a social network for videos (similar to Facebook videos). Right now they have a pretty good UI and they experiment a lot to change it to current standards. You might have heard about their new transparent player, it should be available for some people, most probably beta testers or some people like that.
If you don't have that new player and if you are interested in enabling that, you can do that with a simple tweak. YouTube's Transparent Player is just a click away!
YouTube's Current Player
This is how YouTube's current player looks like this. It has a black video bar with controls. It looks pretty good. But still…
Installing "EditThisCookie" extension
You need to install EditThisCookie Chrome extension for enabling this. Like the name says, this extension helps you to edit cookies, which is pretty much needed in our case.
After installing, go to YouTube.com, open the extension and go to the search option. Now you need to type this:
VISITOR_INFO1_LIVE
Now change this value to the one below:
Q06SngRDTGA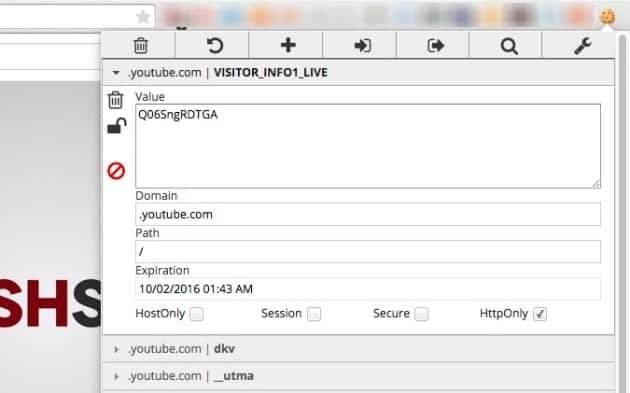 That's it. Now open any YouTube video in Chrome and you'll see the latest YouTube's transparent player.
YouTube's Transparent Player
This is how the latest transparent player looks.
---
Awesome isn't it? Been using this player for hours and looks pretty good. Just 'looks', I haven't really noticed anything else yet though. Apparently this *was* (or is, I dunno) possible in Mozilla Firefox, but that tweak is not working at the moment. If you know any trick or tip to get the same on Firefox, do let us know us and we'll update the post with your name credit.
UPDATED:
Found out about YouTube's TestTube feature. You can go to their page and at the bottom, you'll find this:

Just click on the button "Get the player". That's it. This will work on all the browsers. So far this is the easiest way to access YouTube's transparent player.
(Thanks for the tip Devansh Arora)
So did you try this on your browsers? Did you like the latest YouTube's transparent player? Do let us know your views in the comments below.