One of the biggest happiness in life is being able to gift something special to your loved ones. In India, we have a festival known as "Raksha Bandhan" which celebrates the love of brother and sister. On this day sisters tie a band called "Rakhi" on their brother's arm which shows the strong connection between them and in return, brothers give them gifts. When I was small I use to give chocolates to my younger sister as a rakhsbandan gift. Although, she would happily eat that chocolate but, I always wished to gift her something special and unique.
So, the festival is just around the corner and until now I was still confused about what to gift her. So, while thinking of giving hr a gift, a sweet childhood memory helped me. I still remember how she used to look out for the dad's phone to play games on it and click photos from it. She loves getting clicked and beautiful phones make her happy. So, while searching for a perfect phone for her, my search ended on the latest Xolo Black smartphone.
Ab Har Wish Hogi Poori
Available on Flipkart, Xolo Black is the latest entry in the smartphone market. The reason behind choosing this phone is its beauty. Just like every other girl, my sister is also a huge fan of glossy shiny things and this phone features Corning Gorilla Glass 3 coating on the both sides of the phone. The phone is slim and compact in size which will fit in her small hands.
I remember the time when the word Selfie came into existence and she just went crazy for it. Clicking selfies was her new obsession and she would click around 50-75 selfies in a day. I even named her Selfie Queen and I still call her by this name to tease her. The 2 MP rear camera of Xolo Black will now surely increase this number of selfies. She can also use the 13 MP rear camera for clicking clear images of her friends.
Unlike most of the girls, my sister is a huge fan of Android and Android gaming. 64 bit Octa Core processor with Snapdragon chip and 2GB RAM are enough for her to enjoy gaming. I remember how we used to spend hours while playing that Snake game on our dad's phone just to beat each other's high score. Well, now we have online gaming and multiplayer gaming which means the competition is still there, only the ways are changed. I am confident that I will beat her this time too.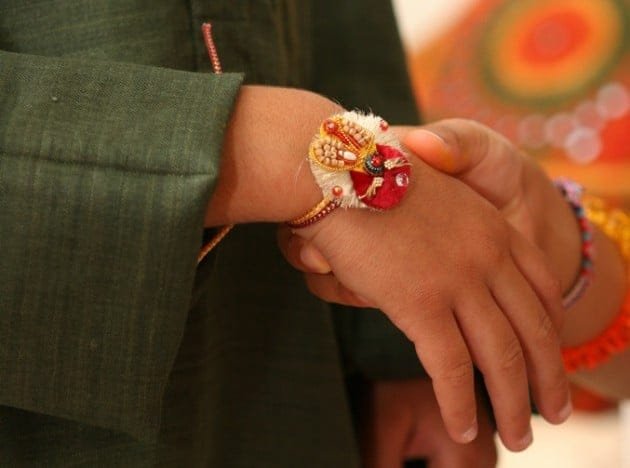 I am waiting for the day when she will open that gift box and have a big smile on her face. I will also add few chocolates in that gift box just to make sure that the smile remains there for a long period of time.
Now, I will end this post here and will order the phone from Flipkart as the chances of getting out of stock for this phone are very high. Let me know what you are planning to gift you sister on this Raksha Bandan.