Last time Motorola impressed us with Nexus 6 and this time we are expecting something big from them. Motorola smartphones are great but they haven't really been that great when compared to market rulers like Apple iPhone, Samsung Galaxy or even OnePlus.
We heard some rumours about Motorola's upcoming smartphone and their features. Jose Arturo, a Verizon device test engineer, says Motorola will bring "front facing flash for selfies" and microSD card support to their next upcoming model. Since Moto G and Moto E already has microSD card support, we believe, it could be their flagship smartphone – which probably could be the upgraded version of Moto X.
Expected Features Of The Next High-End Motorola
Like I mentioned in this post I was impressed with Google Nexus 6's features but not their physical appearance, especially their size. If Arturo's possibilities are true then the next upcoming high-end Motorola smartphone (probably Moto X 3G) will have a front-facing flash and a microSD card slot.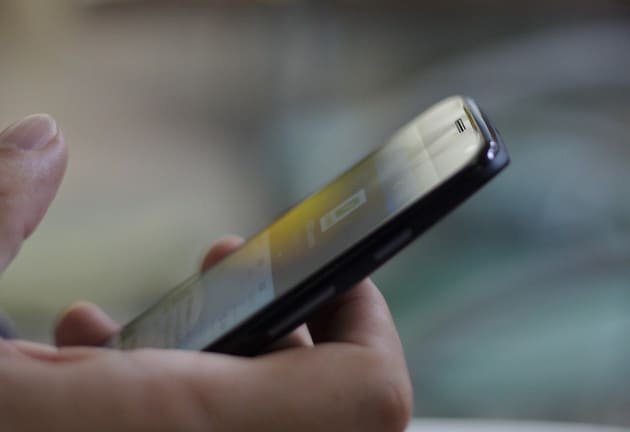 I'm not really a big fan of selfies or even microSD card these days. I'm more focussed on the screen size, physical weight and the battery life of the smartphone. Plus, a smartphone which gets regular Android OS updates for Pete's sake. The next Moto X or whatever high-end Motorola model, should offer a 5.2-inch Quad HD (1440 x 2560 pixels) display, a 5 MP front-facing camera, a 16 MP rear camera (with OIS), Snapdragon 808 processor, 4 GB of RAM, 32 GB or 64 GB of storage, and a 3280 mAh battery. This much expected smartphone could probably arrive this summer, hopefully.
I thought of crediting Jose Arturo for his information, but unfortunately his Google Plus post was removed, so that's a plus for our rumours. He is currently testing the Android 5.1 Lollipop update for Motorola's Droid Turbo. We are looking forward for more updates and reliable rumours, if you know any of them, do leave a comment and we'll update them here.