There is this saying "We don't know what we've got until we lose it" and this is so true in my life. I lost my Samsung Galaxy S3 mobile phone. I lost because of my carelessness and my laziness to secure it. I paid almost like 35 to 40K for a smartphone and within few days it's gone. Some asshole enjoying it now. But this is a good lesson for me now, I was able to keep my phone securely after that.
Security is very important, let it be a smartphone, laptop, car/bike or even your house. Without that we'll always have a fear of losing it. I'm using Sony Xperia Z1 right now and as you all know it's an Android phone. This article "10+ Basic Essential Tips To Protect Your Android Device" is basically my experience and fear of losing my phone. This is a checklist of what I have done to secure my phone and I'm sure you'll find them useful.
Before that I would like to mention that "Android" is a mobile OS and not a hardware manufacturer. So this article is applicable for all the Android phones and even tablets.
Tips To Protect Your Android Device
You don't need to be a geek or developer to apply these tips. These are just basic essential tips in your settings that you should switch on. The interface might vary according to the version and smartphone you are using. Majority of the options mentioned here will be under the "Security" Settings.
1. Screen Lock
This is like a "Pillayar Suzhi" for the security. Always use a screen lock to prevent unwanted access to your phone. You can use Swipe, Face Unlock, Pattern, PIN, Password or any other secure option for locking your screen.
---
2. SIM Lock
For some people, their SIM card is more important than their phone, they mostly worry about the contacts they are going to lose or what happens if someone misuses their SIM card. So it is better to use a SIM PIN and protect your SIM card.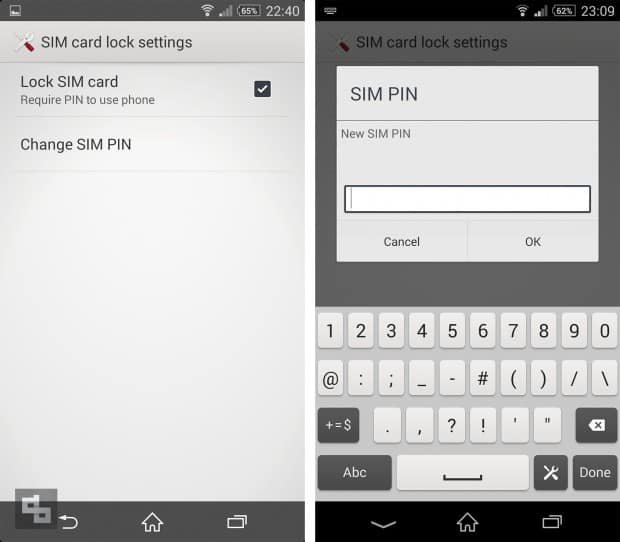 ---
3. Lock Your Apps
This is the first thing I will most probably do after buying a new smartphone. 😛 Installing AppLock gives us a secure feeling that no one will open and mess with our applications, especially that of WhatsApp, Facebook and Album. >:(
---
4. Enable Auto Lock
If you are not using your mobile phone frequently then you can enable "Auto Lock" feature for 5 seconds or even immediately.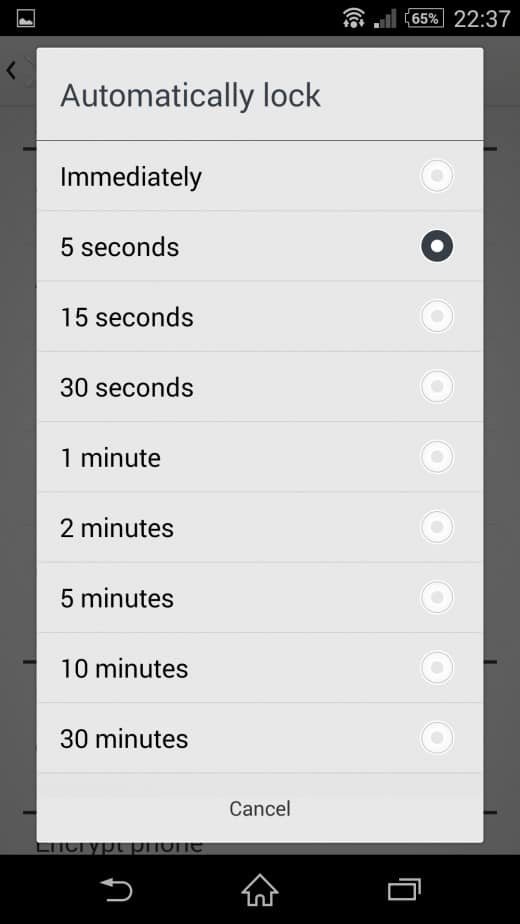 ---
5. Secure Google Play Purchases
This is something my friends usually do. They take my phone and install *their* favorite apps (especially paid apps) without my permission! This option helped me to put a password for all the Google Play Apps purchases.
---
6. Unknown Sources Installation
If you are installing apps via your memory card or any other source then you can enable this option, but also make sure that it is from a reliable source. If you are OK with the apps you are getting from Google Play store then you can disable this option.
---
7. Verify Apps Before Installing
Not all the apps are secure and reliable, so it is better to verify them before installation.
---
8. Avoid Rooting
Most of us root our Android device to install free premium apps but we forget it has more cons than pros. First, we'll lose our warranty. Then, you might end up not getting official updates from Android or the Phone Manufacturer. Apart from these, your phone will become vulnerable to malicious virus attacks and it could be compromised. So think wisely before rooting.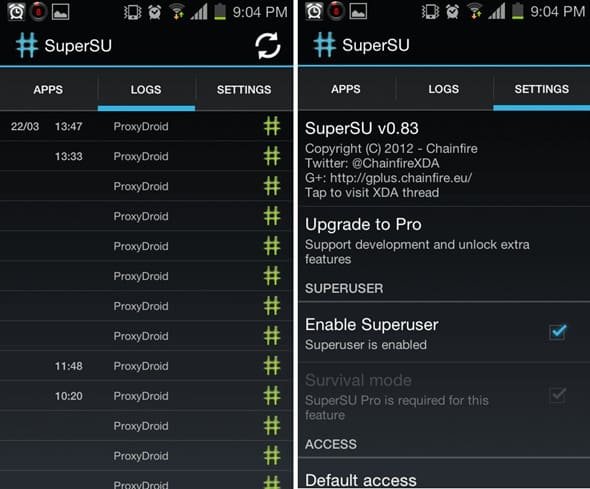 IMAGE CREDIT: SAMSUNGUPDATE.COM
---
9. Display Owner Info
I'm not really doing this as of now, but if in case you are travelling or something like, you can have this message in your screen. Though the chances of someone seeing this and calling you are less, we still have some genuine people around, so hope for the best.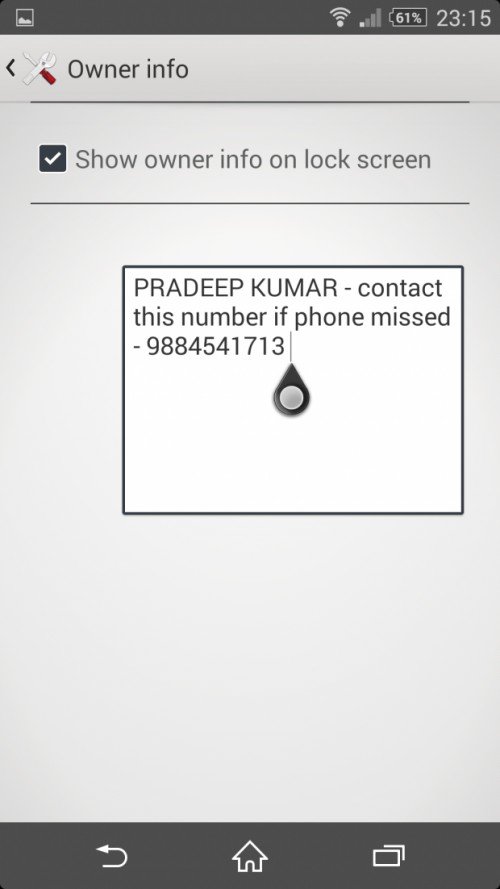 ---
10. Check App Permissions
Before you are installing any app you should first check the app permissions and their access level. Suppose if you are installing a PDF reader app it shouldn't have access to your contacts or your camera, something like this. Just make sure you see them properly and install it.
---
11. Install Device Manager
This official application from Google Android is a MUST install one. Android Device Manager helps you to locate lost devices and helps you keep your device—and the data inside it—safe and secure. You can locate your Android devices associated with your Google account. You can also reset your device's screen lock PIN and erase all data on the phone.
---
12. Encrypt Your Device
You can encrypt your Android device's content including files, apps and settings and when you want to decrypt or access it, you should enter a PIN or Password.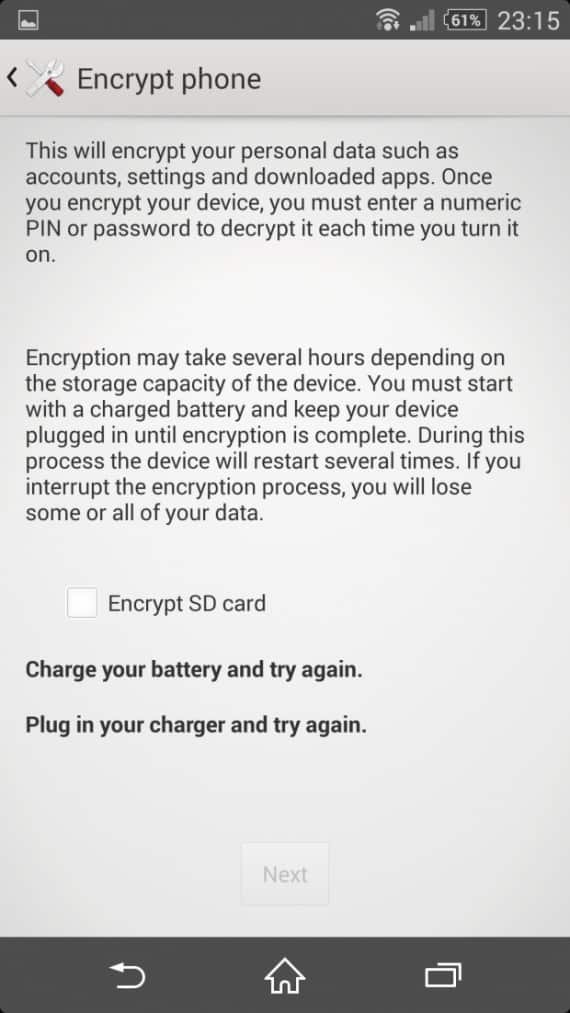 ---
13. Use Security Application
Even though Android is somewhat secure, we believe a Security App like McAfee Antivirus and Security will add another thick layer to it.
---
14. Backup Your Device
Like I said, some people worry more about the data/content in their phones than its price. So backup your device often. Personally I use Dropbox to backup all the photos and videos. You can also sync to your contacts to your Google accounts.
---
15. Updated Android Version
With each version update Android adds something for its Security so always keep your phone updated to the latest version. Also update your applications whenever a new version is available.
---
That's all for now. I'm sure these are just basic tips but I'm also pretty sure these are the tips we often avoid using. You can use these simple tips to protect your Android device and if you know any other tip, kindly share them in the comments below, we'll add it here with your name credit.