Earlier we shared the steps to find the serial number of your Apple iOS device and now we are going to do the same for Apple Mac device. Each and every Apple product has a serial number to classify them. This number will be used for checking the warranty or when you give it for service or some other verification purpose. So you should be aware about this number of your Apple Mac device.
Find The Serial Number Of Your Apple Mac
1. By "About This Mac"
Go to the Apple Menu > About This Mac
---
2. By "System Information"
Go to the "Apple Menu" (Press 'Option' key) > "System Information…" > "Hardware" > "Hardware Overview"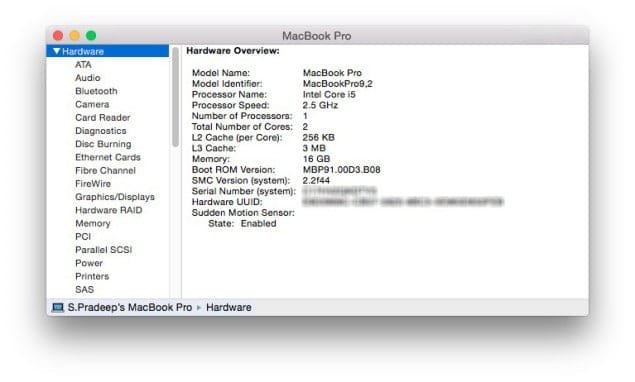 In the right side, at the bottom you'll find "Serial Number (System)". That's it. This is the serial number for your Mac device.
---
3. By "Terminal"
Go to Spotlight Search > Type "Terminal"
system_profiler SPHardwareDataType | grep Serial
---
4. By "External Chassis"
If you have your Mac device with you, you can easily find the serial number on the device itself. For MacBook devices, you can find it in the external back chassis. For other Mac devices, check this Apple Support page.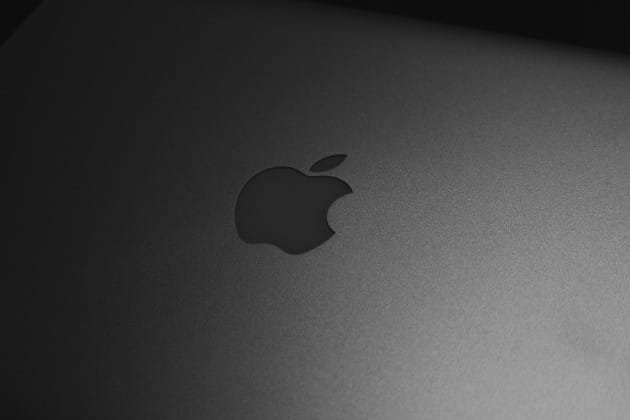 ---
5. By "Your Invoice" or "Your Bill" Receipt
If you have your invoice or your bill receipt, then there is a possibility to find your Mac device's serial number there.
---
Interesting isn't it? Or it isn't. 😛 I was just curious like where and all I can find the serial number just in case I need it for some purpose. That's the birth of this article. I successfully managed to get the serial number by doing some tweaks. The last two options didn't work for me, so I tried the software part itself to grab the serial number.
Hope you find these small tips useful. If you have any issues or queries, feel free to let us know and we'll guide you with that right away.