I have a secondary Windows Dell laptop for installing/using some software and playing minor games. I also installed Ubuntu on this laptop. I got this around a few months back, and the battery life is around 3.4 to 3.5 hours maximum. I also own a mid-2012 MacBook Pro and I improved the battery life further to around 6 hours at the moment.
I often worried whether Google Chrome is the ultimate battery-eating beast in my laptops, but there are some other reasons as well. You don't need to be a techie, still, you can figure out the battery health condition of your Windows laptop by running few commands.
How's Your Windows Laptop Battery Health?
Open Command Prompt, type powercfg/batteryreport and press Enter. Your laptop's battery life report will be saved to a specific location. Copy the location, paste it in your address bar and your detailed battery report will be displayed.

Here you can find the Computer Name, Product Name, OS Build and much more. This .html document will contain all the necessary information about your laptop's battery health right from the day you purchased/used it.
They also provide you a graph which shows your laptop's battery usage. The metrics indicate your laptop battery drains over the last 3 days.
This table provides "Battery Life Estimates". These estimates are based on observed drains. You can see two sections here – "At Full Charge" and "At Design Capacity". Compare both of them and if the "Full Charge" is low, then it's time to replace your laptop's battery with a new one.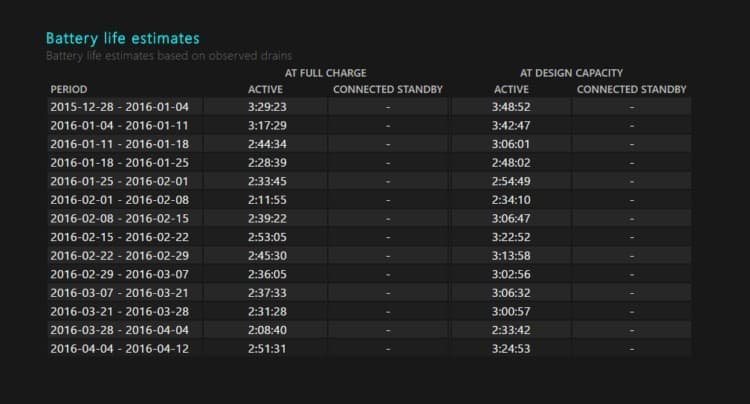 It's good to replace your battery if you are not getting the required amount of battery life. After all, what's the point of having a laptop and using it as a Desktop?