Surprised? Don't be! According to the recent Android fragmentation data (June 2015) report, almost 12.4% of Android devices are running Lollipop version. Google collected this data through their Google Play app. It is to be noted that this is the first time Lollipop passes the 10% mark.
Android Lollipop Installed On 12.4% Of All Devices
We are here, talking about Google's latest Android version 'M', but still looking back at the numbers, I'm worried about the future. When will my smartphone get Android M? After Google announces the successor of Android M?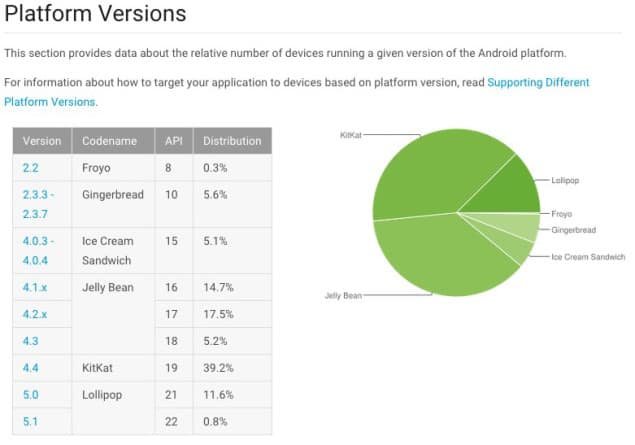 Majority of the Android devices are still running KitKat and seems like they'll be upgrading directly from "KitKat" to "Android M" without tasting Lollipop.
Google also mentions,
"This data is gathered from the new Google Play Store app, which supports Android 2.2 and above, so devices running older versions are not included. However, in August, 2013, versions older than Android 2.2 accounted for about 1% of devices that checked in to Google servers (not those that actually visited Google Play Store)."
Google's latest Android version 'M' is installed on just 0.8% of all Android devices, but of course, it should be only limited to Nexus devices for the time being. Android M is available as a Developer Preview and you can install it in your Nexus device.