To be honest, I don't exactly remember the last time I went to a shop and bought a gadget. This is true for almost all of us these days. Thanks to "Online Shopping" we can now easily buy gadgets online [India] without much difficulty. Just choose your product, enter your payment details and click! Tada! Within matter of days or hours that product will be in your house. Also some eCommerce sites like Amazon and Flipkart provide "In-a-Day" delivery, which is honestly quite useful for desperate people like me.
I rarely purchase at shops offline, because I'm not able to judge the price, it's not like I don't trust the shop but sometimes the price could be quite outdated. When I asked my friend why he is not purchasing offline, his answer is honest and natural, he said "Macha, rombha veyil adikuthu da!" (English Translation: Macha, it's very hot outside!). We are using the weather conditions to avoid offline shopping as well. 😉 Sometimes I visit electronic stores offline, analyse the products and buy them online. 😛
Best Websites To Buy Gadgets Online [India]
I frequently use Flipkart and Amazon for purchasing gadgets or any other electronic items, but sometimes I rely on MySmartPrice or Junglee for deciding the best price. Below I have mentioned some best websites where you can buy gadgets online. This post is specifically for Indian users, I'll publish another post for universal users.
1. Amazon
---
2. Flipkart
---
---
4. HomeShop18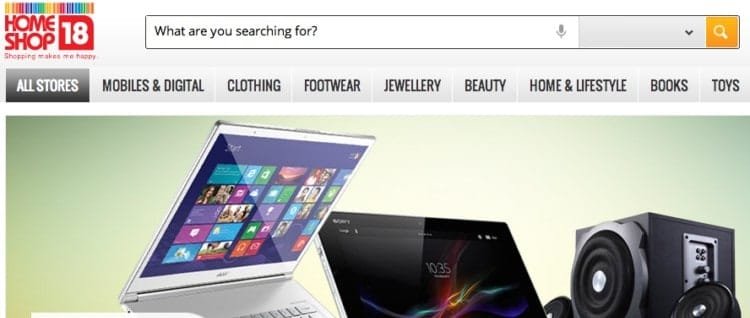 ---
5. Infibeam
---
---
7. Croma
---
---
---
---
---
Flipkart and Amazon are my top priorities but I also end up using eBay and HomeShop18 often. I added the sites in the order I used to purchase gadgets or such items frequently. If you know any other site to buy gadgets online [India] kindly let us know in the comments below, we'll add it with your name credit.
Carry out product/market research online conveniently using a cloud hosted virtual desktop with pre-installed windows applications and accessible on your smartphone with CloudDesktopOnline.com. Visit Apps4Rent.com today to know more about cloud products.