So the American mobile phone maker InFocus is out with yet another astounding mid-range device, The InFocus Turbo 5. InFocus has succeeded in packing a spectacular spec sheet and yet has kept the price of the product nominal, regarding the same features being offered by other smartphone brands. And what will attract the buyers the most is the great battery backup without the phone being bulky. Through precision stacking engineering design of Turbo 5's battery it can store huge amount of power in a sleek, curvaceous and lightweight body with the dimensions 149.5mm*74mm*8.95mm (Length*Width*Thickness) and a metal body.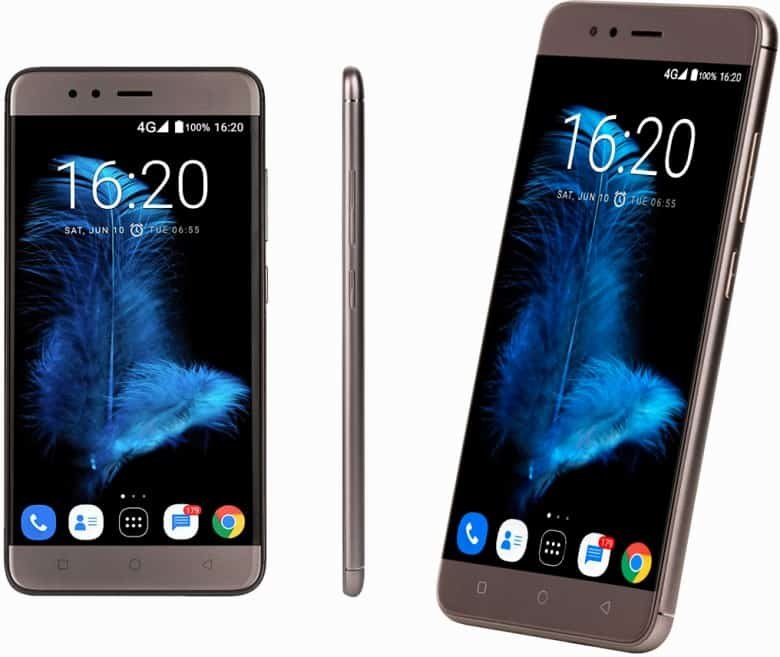 1. The Display
A few years ago a 1080p display was a high-end feature on a smartphone – now it's expected on most devices. With the InFocus Turbo 5, the company spreads 720*1280 across 5.2 inches of LCD. That's not the most bright nor the sharpest display in the whole world – but it's well and above what the average user will need on a day-to-day basis and one of the best in this price range. This device has "curved" front side glass with a large curvature 2.5D. The 5.2-inch wide-angle screen & 2.45mm narrow frame design allows you to easily enjoy the HD quality using just one hand making the device feel amazingly comfortable and premium.
2. The Processor
MediaTek has been stepping up its game in the mobile processor business with time, bringing top-quality System on Chip hardware to all levels of mobile computing. MediaTek releases hardware optimized for all manner of device sizes and display densities. The MediaTek MT6737 with Mali T720 GPU lives in the Turbo 5 providing a power of 1.25Ghz – more than enough to do daily business with 2GB and 3GB of RAM options and storage capacities of 16GB and 32GB respectively. The hybrid dual SIM based smartphone comes pre-installed with latest Android 7.0 Nougat operating system.
3. The Battery
Big Battery ≠ Bulky Phone
This Device supports a fantastic 5000 mah battery. Being a social junkie or and entertainment buff who is always into games and movies or listening to songs, this turbo can do it all the time you need to be satisfied. No need to buy any power banks, Turbo 5's battery is a bank itself Literally with its reverse charging capability, acting as a power bank one can also charge other smartphones. Now that is what we call real power. All this battery packed in one phone never actually made the phone bulky, which distinguishes this product from others, also having an amazingly sleek design.
4. The Fingerprint Scanner
Not long after the introduction of fingerprint scanners – then mobile payment options in collaboration with fingerprint scanners – the scanners themselves have become exceedingly affordable. The InFocus Turbo 5 has a fingerprint scanner on its back, allowing security beyond that of any means before it.
5. The Camera
The smartphone has an amazing 13-megapixel autofocus rear camera with LED flash and supporting video resolutions up to 1280*720. For selfies, the smartphone offers a 5-megapixel front camera for crisp and real photos.
6. The Options
The device is available in two variants in two different colors – Mocha Gold and Pure Gold. One – the least expensive – has 2GB of RAM and 16GB internal storage. There's another with 3GB of RAM and internal storage of 32GB. All versions have a microSD hybrid card slot expandable up to 32GB. The main attraction is the exclusive and classy Mocha Gold color.
7. The Price
The least expensive version of the Infocus Turbo 5 with 2GB of RAM and 16 GB of memory is Rs. 6,999, which converts to roughly $110 USD. The other version comes with 3GB of Ram and 32GB of memory and is priced at Rs 7999. Converting approximately $110 USD. Also given the specifications this device comes with, there's a big reason that this one is an excellent value for money machine.
InFocus had built a tremendous effect on the low and mid-range smartphone in India over the last couple of months and with the new powerful and stylish Turbo 5 it remains hugely popular among the Indian buyers. This phone is exclusively available at Amazon India.